Experienced team of local caterers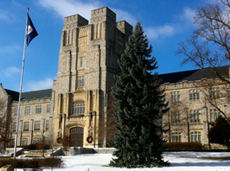 Catering At Your Door makes family celebrations and business events extra special with made-to-order delicacies and flawless staff service. As one of leading caterers helping Virginia households and companies plan weddings, private parties, and corporate luncheons, we know exactly what it takes to make your event special. With Catering At Your Door, you get mouthwatering dishes made from farm fresh ingredients, flexible menus, affordable catering packages, and much more. Hire the best caterers in Virginia within your budget.
Superb Food and Service for All
Be it a graduation party, bar and bat mitzvah, birthday bash, baby shower, wedding, backyard BBQ, or anything else, Catering At Your Door makes every event memorable. While our chefs have mastered everything from Tex-Mex to Italian cuisine, our service staff makes sure that every guest gets personal attention.
We are the best caterers of Virginia when it comes to:
Breakfast and brunch catering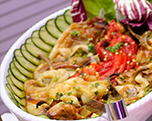 Start your delicious Breakfast and Brunch with expert chefs of Catering At Your Door. Crepes, omelettes, Belgian waffles, and everything else served by our professional chefs are true delight, and made right in front of your eyes.
Lunch catering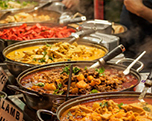 Catering At Your Door brings healthy lunch-brunch menus so that you can plan a unique experience. Mouthwatering delicacies will be complimented with best customer service from friendly staff members. Hire experienced caterers of Virginia for your event for an unforgettable event.
Corporate catering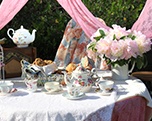 When it comes to corporate catering in Virginia, Catering At Your Door is one of the most trusted catering firms. In addition to delicious food, our service staff will make sure that your business guests and staff feels valued.
Global Flavors from Virginia Caterers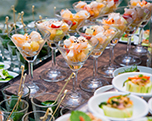 Whether your guests are diehard fans of American dishes or love the flavors of Italian cuisine, we have created dedicated packages that will easily fit your event budget. Choose Pasta Bar, Fajita Station, Barbeque, or pick from other menus on offer from Catering At Your Door. We will make sure that your party is remembered for months.
For bigger celebrations like galla events and wedding receptions in Virginia, our team of professional caterers also offers plated meals and excellent service so that you don't need to worry about a thing. Check out our appetizing buffet menus to plan your special event.
More from Catering At Your Door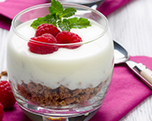 We are counted amongst the most trusted catering service providers of Virginia for thinking beyond menus and staff service. To treat your guests before and after main course, Catering At your Door offers an exotic collection of beverages and desserts. We also provide popular rental items like chairs, tables, glassware, and concession equipment to help families & businesses of Virginia in planning every event to perfection. This means our catering team will take care of every detail associated with your event. Just enjoy with your guests and let us take care of everything.
Get in touch to hire best caterers in Virginia for family gatherings, corporate events, backyard brunch, barbeque, weddings, and baby showers.