Best Caterer In the Washington, D.C.
Catering at Your Door offers professional, reliable, and high-quality catering for any occasion. Whether it is a family celebration, social, or corporate event, we provide menus thoughtfully created by talented culinary professionals. Catering at Your Door has been the first choice of families and businesses in Washington, D.C. when it comes to off-premise catering, flawless service, and culinary artistry. With more than 27 years of expertise in the catering business, we are able to create chef-inspired menus unique to your occasion that will leave your guests truly amazed.
As a professional catering company, we will offer an unforgettable experience for you and your guests no matter what the occasion may be. Whether it's a wedding reception, bridal shower, cocktail party, bar or bat mitzvah, birthday bash, baby shower, or graduation party, we have the menus and staff ready to help you plan the perfect event.
Exceptional food and service for every occasion
Our delicious menu options include made-to-order food stations, signature dishes, and modern techniques to meet your individual needs. You don't have to think twice before trusting the expert team of Catering at Your Door to deliver an outstanding experience with gracious hospitality. We have the vigor and a reputation in the Washington, D.C. area for turning everyday events into extraordinary celebrations.
Brunches and Lunches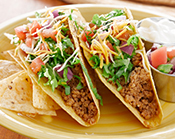 When hosting an event in the diverse area of Washington, D.C., it is important to provide food that isn't just good, but great! Catering at Your Door offers flavorful breakfast and brunch catering menus custom-made to your preference. Our chef-inspired crepes, omelets, and Belgian waffles that are made right before your eyes will surely make for a perfect start to the most eggcelent day. We use only the freshest, local ingredients while preparing all of our breakfast and brunch menu items. Check out our brunches-lunches menu for your event.
Lunch catering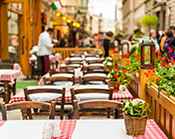 Choose from a wide range of culinary dishes and multiple menus to create a unique luncheon for your guests. You can even combine hor d'Oeuvres or a smoothie bar to provide your guests with a colorful variety of both breakfast and lunch options as opposed to just one or the other! Our catering company takes great pride to ensure that you get the best customer service accompanied by professional, friendly staff members. Browse our great-beginnings menu for healthy as well as delicious options.
Corporate Catering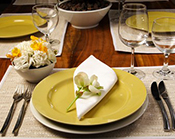 Developed specifically for our corporate clients, Catering At Your Door offers special corporate packages that unite enterprise grade quality with exquisite cuisines. We are aware of the fact that businesses are often looking for a caterer that can make a long-lasting impression on their clients and employees. This is where our uniformed chef and staff combine value and quality to make sure that your guests have an unforgettable catering event.
Event Catering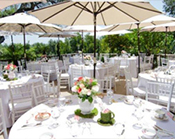 We are committed to the highest quality service and will happily fulfill requests for a specialized menu. Our experienced staff is available to assist you in overseeing every detail of your event along the way, ensuring your peace of mind, pleasure and contentment. We also offer a wide array of mouth-watering buffet menus which will leave the hungriest of guests pleased and satisfied.
Plated Meals & Buffet Service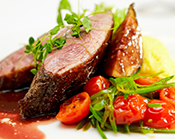 From all-American BBQ items to savory dishes filled with Italian flavors, we have accommodating menus and packages specifically tailored to any individual's needs. You can choose from a Pasta Bar, Fajita Station, Barbeque, or any other offering from Catering at Your Door. We guarantee your guests will surely have a remarkable experience.
Beverages, Desserts and More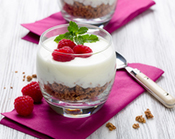 In addition to promising delicious food, we also make a wide array of beverages and desserts. Some of our most popular decadent treats include homemade baked cookies, rugelach, French pastries, and crepes with a variety of filling options. Go through our collection of desserts and beverages to add a special touch to your celebration. As a leading event caterer in Washington, D.C., we have everything you need for a successful celebration.
Party Rental Services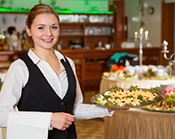 Catering At your Door not only provides an assortment of top-rated food in the Washington, D.C. area, but also assists event planners with a full line of rental equipment to include: tents, tables, chairs, glassware, and concession equipment. This is one of the many reasons why Catering at Your Door has earned the distinction of 'most trusted catering company in the area,' simply by taking care of every detail associated with our events. We take pride and great pleasure for providing the most memorable catering event imaginable for our valued customers.
Contact us now to hire Catering At Your Door in Washington, D.C. for planning your special event!